Your Greenville, SC Dog Trainers
Sandy Buol is the owner of Off Leash K9 Training Greenville, SC.
She has a Bachelors of Science degree majoring in Behavioral Sciences and Criminal Justice. While she grew up on a farm and was always an animal lover, her passion for dog training wasn't fully realized until she rescued her very own dog, Hampton. Sandy nearly hit Hampton with her car before pulling over where she picked him up out of the road and quickly realized that he was malnourished, dehydrated, and in desperate need of medical attention. Sandy decided to rescue him. They bonded quickly and Hampton settled in nicely to his new lavish lifestyle of constant meals, comfy beds, and a flea-less coat. The only problem was… Hampton liked to roam and be "free." He did not like the idea of being confined to a backyard or on a leash. He wanted to run!
This is when Sandy first began studying Off Leash and e-collar Training. She wanted Hampton to have the luxuries of a home but still have the freedom and ability to be a dog.
After working with OLK9's Central Florida trainers to get Hampton 100% off-leash, Sandy became a believer. Her bond with Hampton grew even stronger. Because he is so well behaved and obedient, he is now able to partake in hobbies with her such as hiking, playing "ball" at the park, camping, and going to the beach. Her passion for Off Leash K9 Training is what has motivated her to continue learning and studying the behavioral sciences with a focus on dog behavior. Sandy looks forward to sharing this passion with Greenville, SC and cannot wait to help you strengthen your bond and love your pup more than you ever thought possible.
Regardless of age, size, or breed: contact Off Leash K9 Training Greenville, SC!
Contact us to sign up for our Dog Training Program
If you are looking to maximizing your dog's natural abilities and have an obedient pet that you can control with ease, contact OLK9, Master Dog Trainers. Your privacy and pet's issues are protected. You are offered the utmost consideration to make sure your situation with your pet/s. Expert Training for all breeds, all ages, and all issues.
Get Started with: STEP 1
Pay for your desired Training Package below
STEP 2
Click the link to schedule lessons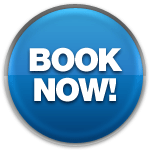 Book Appointment
***YOU MUST PAY FOR YOUR DESIRED TRAINING PACKAGE BEFORE SCHEDULING LESSONS***
**Email us at: [email protected] for more information about our Military/Emergency Services discount, and our Multiple Dog discount!